Honeybear Berners(tm)
at Swiss Meadow Farm


Honeybear Berners was established in Oak Park, Illinois in 1984 when a darling male puppy named Noah joined our family. Noah, Honeybear Noah v. Bauernhof, was soon joined later that year by Holly, Bev's Black Velet v BB. from New York state. In 1986 we had the absolute good fortune to acquire Noah's seven week old double niece,ChiChi,
Ch. Honeybear Lucia v. Bullvalley.

Ch. Honeybear Lucia v. Bullvalley
Christmas Cluster Chicago 1987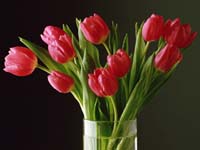 Ch. Honeybear's Cherub Noble Zarina, CGC
Zarina is a ChiChi granddaughter, out of
Honeybear's Heaven Sent.
Zarina went
Best of Winners
at the 1999 BMDCA Regional Specialty, to finish her championship.

Beauty begets beauty. . .Wm. Shakespeare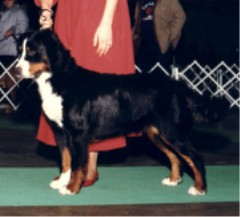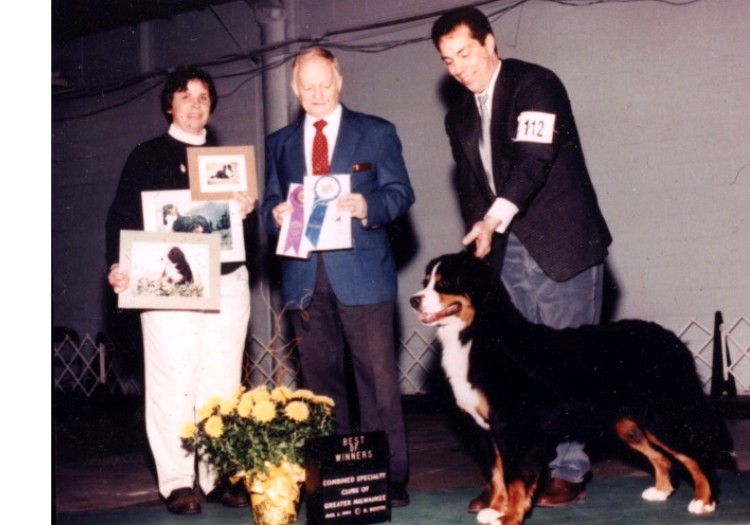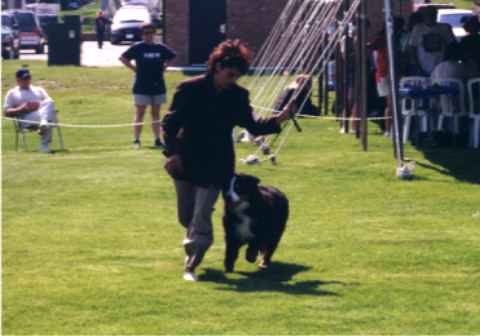 Ch. Honeybear Elke-Anna v Donar
OFA Excellent
At the BMDCA National Specialty in Wisconsin,
Ch. Honeybear Elke-Anna v Donar is being shown in
Veteran Sweeps, handled by co-breeder Gina Miller. Annie is a ChiChi x Donar daughter and is approaching her 12th birthday along with her littermate
Honeybear Emilia v Donar and her half sister Domenica, Honeybear Holly's Dear Heart. We are extremely lucky to have these three
seniors living with us.
Annie's and Emilia's birthday is September 3, 1989 and
Domenica's is September 1, 1989.

Bernese Mountain Dog Club of America
2000 National Specialty
Lake Geneva, Wisconsin







Sadly, we lost Annie on July 31, 2001. She left for Rainbow Bridge peacefully, suddenly, unexpectedly, in her sleep after lunch and her cookie treat . . .

Domenica, Honeybear Holly's Dear Heart, OFA Good, left us on April 17, 2002 after a brief illness, with her human father next to her. She was our last living
Holly daughter.

We still have our cutie pie Emilia, Honeybear Emilia V Donar, OFA. She is like a little wind-up toy, full of vitality, vim, and vigor. Her activity level resembles a 6 year old not a thirteen and a half year old Berner. She is the senior grand dame of Honeybear Berners. Having dogs live and share their lives as long as this is the true reward of being a breeder.